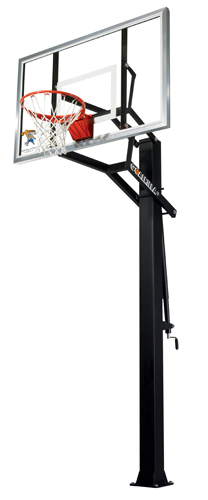 We installed a Goalrilla basketball goal soon after we moved into our house and it's been well-used by the kids. A few weeks ago the actuator gave out and the height could no longer be adjusted. We'd only had it a few years, but from my experience with warranties I expected we'd have to cover the cost of repairs.
My wife called Sport Chalet, where we purchased it, and they were no help. I found a replacement actuator online but when I called to order it the customer service rep informed me Escalade Sports would replace it for free. I was shocked. This company lost business to benefit me, the customer. I spoke with Escalade Sports and they confirmed they would replace the actuator if I filed a warranty claim. A few weeks later the actuator arrived and now we can adjust the hoop again.
Neither of these companies used a phone menu and the people I spoke with were knowledgeable and helpful (and spoke English). I've become so used to being treated like a meaningless cog by large companies with phone mazes and surly representatives, it was a welcome change to be dealt with honestly and kindly. In order to help reward them for their honesty and for focusing on quality customer service, please consider them if you're in the market for sporting goods and accessories. If we reward the companies who listen and provide friendly service with our business, it's a win-win.