Boomshine is a simple but surprisingly fun game. To play, click anywhere to create an explosion. When a ball touches the explosion, it will explode, causing a chain reaction of explosions. When you meet or exceed the number of explosions necessary, you get to the next level.
There are only 12 levels and you can beat the whole game in 10-20 minutes. The 12th level takes the longest by far. My high score is 264.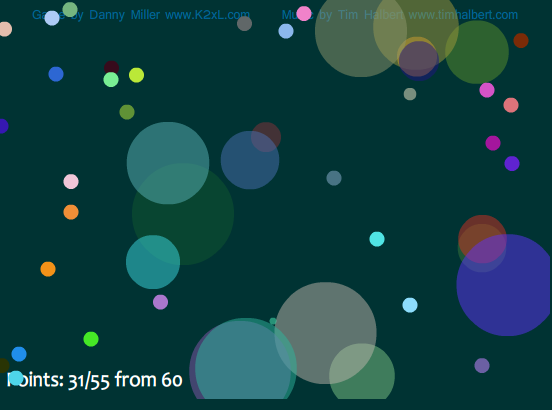 Another game that is far more frustrating is where you have to click the ball to change its color.