With Google's announcement that they're providing free public DNS, I was curious if it would beat OpenDNS in speed.
Fortunately, there's a tool called Namebench to test that very thing. It queries a set of nameservers and recommends the fastest configuration based on lookup speed.
I ran it and found that neither OpenDNS nor Google DNS were the fastest provider. UltraDNS beat them both by a significant margin. Though I'd never heard of UltraDNS before, I'm now using their services.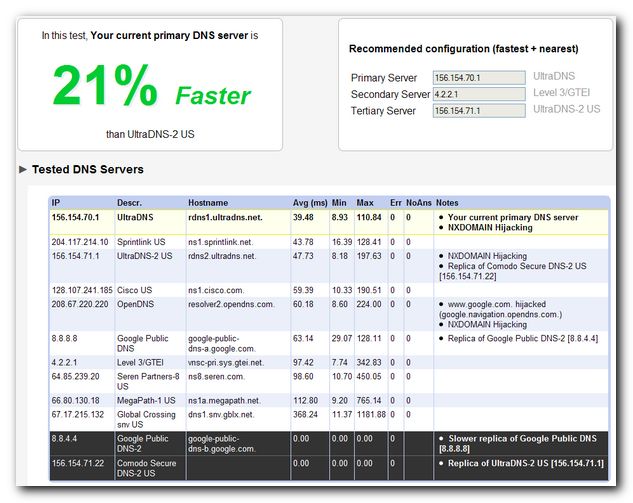 Here are some public DNS server options you can try out yourself.
OpenDNS
208.67.222.222
208.67.220.220
Google DNS
8.8.8.8
8.8.4.4
UltraDNS
156.154.70.1
156.154.71.1
Level 3
4.2.2.1
4.2.2.2
4.2.2.3
4.2.2.4
4.2.2.5
4.2.2.6
Update: There's a great discussion going on right now over at Lifehacker about this topic where I found about a second benchmarking utility by Steve Gibson.