Google has done it again. The big news of the day is Google Grandcentral has turned into Google Voice with new features. Lifehacker and Techrunch did a great job covering the service, but I wanted to share my two cents on the change.
Grandcentral has remained the same for a long time. It worked, but it felt like Google forgot about the service and weren't putting any effort into improving it. However, like the proverbial paddling duck, Grandcentral was calm on the surface while paddling like mad underneath. The paddling was well worth the wait. The new features have made an already useful offering great.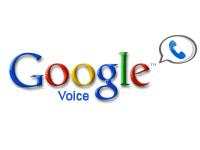 Google Voice is a free service that gives you a telephone number in any area code they have available that you can forward to any phone number. This means you can give out a single number that can ring on your cell, home or work phone (or all of them or any other combination). It already filtered calls and let you listen in on voicemail messages like you could with a regular answering machine. But the new features are even better.
The ones I'm most excited about are free voicemail transcription, SMS support and free long distance calls in the US. Let me 'splain.
Free voicemail transcription – The only way to get voicemail transcription before was from paid services like YouMail, GotVoice and eVoice. They're going to have to do something to keep their paying subscribers from switching.
How is the quality of transcriptions? It could use some work, but I'm confident it will improve.
Here's a test message I left. "Howdy, this is Dan testing out Google Voice. Talk to you later, bye." The transcribed version was, "hi lee this is ben testing out new blinds talk to you later bye". The transcription appeared almost instantly in the Google Voice inbox (it looks virtually identical to Gmail) and in my Gmail account minutes later. It's better than nothing, and people regularly think my name is Ben when I say Dan. I'll have to work on enunciating. New blinds from Google Voice is a stretch, but Gmail's spam filtering was weak at first and is now rock solid. I hope the same will be true in this case.
SMS support – When Google Talk added SMS support I wondered how long it would be until you could get SMS messages to your email inbox. I didn't have to wait long. I had no way to receive SMS messages (except for replies to Gtalk chats) since I don't have a cell phone. In the past this has been slightly annoying because some web sites use SMS messages to verify information or to send PINs. If you have a cell phone, you can still give out your Google Voice number and forward SMS messages to your cell.
Free long distance calls in the US – My VOIP phone service allows 500 minutes of outgoing calls a month, with unlimited incoming. Google Voice will call any number from the web, which then calls your number and connects you to the outgoing call. This makes all Google Voice calls incoming and free. You can even make international calls for reasonable rates ($0.02/minute to Spain, China, Japan and the United Kingdom). And to top it off, I got a buck in my account to try it out.
As you can tell, Google Voice is a clear winner. If you already have a Grandcentral account, login to convert to Google Voice. From what I hear it will be opened up to everyone within a few weeks.