On Windows, Freecell game #11982 is impossible to beat. But there is a way, albeit unorthodox.
Open up Freecell and hit F3 (or Game -> Select Game) and type in 11982. Hit Control-Shift-F10, then move the 2 of hearts to the 3 of spades and voila, you won the game. At least, that's what your game statistics will say.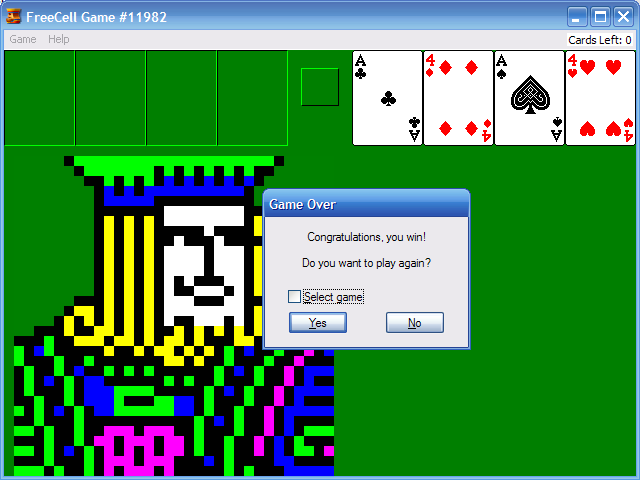 Update: If you think you can beat this game, check again. This is the starting layout.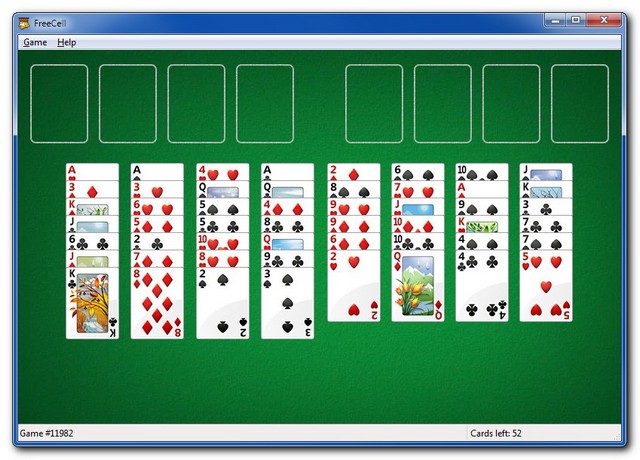 The FreeCell FAQ declared game 11982 to be impossible after exhaustive research. They wrote, "11982 has now eluded solution by probably thousands of human solvers, and at least eight independent computer programs I am aware of (most of which are designed to search exhaustively for a solution), and I am confident in calling it impossible."