Here are the best sites I've found to get live maps of the 2008 presidential election results, in order of how good they are.
Yahoo – Autorefresh, shows electoral and popular votes.
NY Times – Not as up-to-date as Yahoo, but shows detailed state county view.
C-SPAN – Displays other candidates and voter initiatives like Prop 8.
MSNBC – Timeline of states where polls closed recently. Autozoom for New England.
(More links below the screenshot)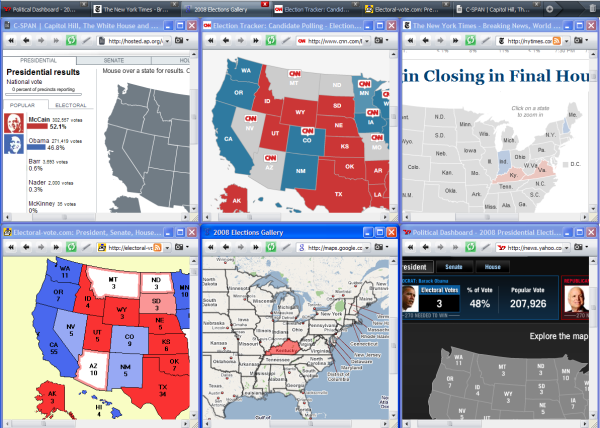 CNN Polls – Doesn't show live results, just polls.
Google – Weak job by Google. Map is ugly and info isn't as readable.
Electoral vote – Interesting data.