There are a bunch of signs along the roads near our house that say Bike / NEV lane, and below it another sign that says NEV Route. When asked what NEV meant all I came up with was something about Nevada. Maybe, I surmized, if you followed the signs you'd get to Nevada. I was sure there was a better answer.
A few months later I saw a set of teeny tiny parking spaces by a restaurant. The spaces were too big for bikes but too small for even a compact car. A sign indicated it was NEV parking. That was the hint I needed. NEV stood for "N-something Electric Vehicle", the tricked out golf carts the folks from the nearby Del Webb retirement community drive.
They aren't just any golf cart. These babies are the pride and joy of their owners.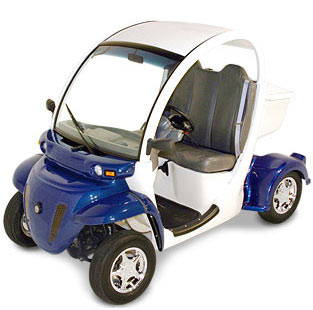 They're like bling bikes for old folks.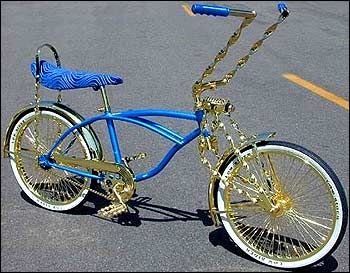 Anyway, I had figured out the EV stood for Electric Vehicle but I couldn't come up with the N. New? Novel? Ninja?
I gave up and looked on Wikipedia.
The N stands for Neigborhood.
Neighborhood Electric Vehicles? Weak. Ninja would have been ten times better.