Mac users already have this handy feature, but if you're creating a screencast in windows, users are unaware of what keystrokes you're using. If you're anything like me and use keyboard shortcuts all the time, this can be tediously frustrating to use the mouse for everything.
Instead, use one of these tools to give your viewers a peek at what's going on at the keyboard.


On Screen Keyboard displays a virtual keyboard and shows each keystroke as you type it. The button press visual is subtle, but it's my favorite of the three.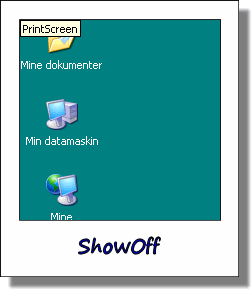 ShowOff puts a plain white box in the corner of your screen and displays every keystroke and mouse click. You can change what keys to show, the font, colors and position as well as drag the window around.


osdHotkey is similar to ShowOff, displaying a window with colors that can be customized.
Update: KeyJedi is another option worth considering.
Update 22 Sep 2013: QiPress is another utility that is lightweight and shows every keystroke.